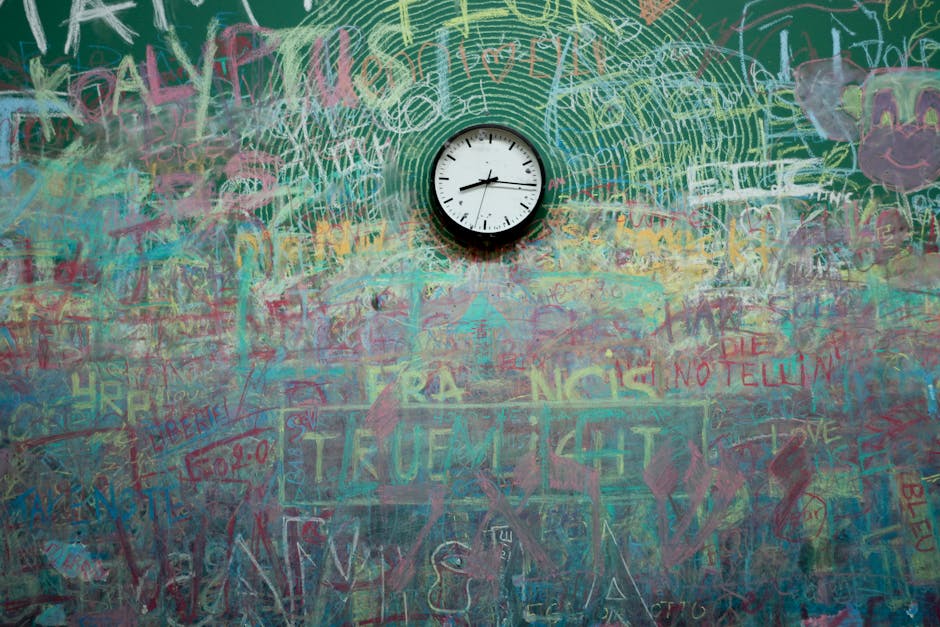 Anyone might agree to the statement that high school students have their share of drama. These are the years when all kinds of hormones run amok and create a world of feeling so vivid that it's practically exploding. Parents know all too well the unpredictable bursts of joy, rage, and irritation that teenagers have been famous for since forever.
And on top of that, there's something new. More and more young people are falling into our gaping, growing mental health crisis of anxiety disorders. Flying on the wings of ever-present disturbing media images and fueled by the pressure cooker of social media's unforgiving threats and expectations, debilitating mental health issues have become increasingly prominent in our nation's youth. If we're being honest, we have to recognize that quite a few of our students feel a little bit scared most of the time.
But, oddly enough, despite the maelstrom of emotions swirling about us, I would argue that many high school teachers stay well away from talking about "Feelings." (Make sure you give it a capital F and say it in a hushed tone.) I have had conversations with teachers who firmly state that they are "not much of a talk-about-your-Feelings kind of person." As if it's silly. As if it's elementary. As if it's weak. Or just because we get so focused on content that we forget the people that are staring us in the face while we're trying to teach it. I will argue, though, that putting feelings front and center in the teaching of high school kids can make a more effective teacher. It strengthens our student's trust in us, of one another, and helps them get stronger. 
So what am I talking about here? Am I describing a classroom world where every special snowflake is coddled and allowed to avoid anything that makes said snowflake uncomfortable? Absolutely not. I tend to share the sentiment that psychiatrist Rob Haskell espouses in his recent article on child anxiety for Vogue:
 Laypeople and professionals alike have pointed to something else at play in the anxiety epidemic, or rather a pair of paradoxical factors: We are both putting stress on our children and trying to protect them from the uncomfortable feelings that can be an appropriate response to stress. This sends a confusing message–that the world is dangerous and that kids don't have the tools to manage those dangers.
Bearing this in mind, I try to empathize with my students' sincere emotional struggles–whether fleeting or chronic. However, I also make it my mission to equip them with the tools they need to flow through those feelings and find strength on the other side. Of course, I am not a clinical psychologist, nor should I ever be confused with one. But I am a person who cares for children, and who feels a heavy responsibility toward helping them become successful adults. I'd like to share some of the ways that I put feelings first in my high school classroom.
1. When there's something going on that is impacting the emotional climate in my classroom, I acknowledge it and advise students about how to manage their reactions while in my room. Teachers know what kinds of situations will create powder kegs of emotion. For example, this month, I taught the day after the presidential election. I had already heard a variety of comments shouted in the hallway before first hour to confirm my assumption that students would be keyed up about it. Before I started teaching, I addressed my class with this message: "Hi, everyone! Now, I need to be honest with you–I think today is going to be kind of difficult here at school because of the election results last night. Many of us were up very late, for one, and might not be at our best. But also, some of you are feeling very excited and happy about the results. Others of you are feeling very sad and nervous about the results. That creates a tough situation for me as a teacher, because we all need to work together today. So, I'm asking you to press pause on whatever you're feeling while you're in class so that we can avoid getting derailed by conflict or being distracted by our feelings. It's very important to have political opinions and conversations, but we're going to put those away in a box for now, so we can focus on other things. (Sidenote: I did have one student start to taunt another for his political affiliation, but I just reminded the taunter, "Hey, hey–away in the box, remember?" and he promptly apologized.) 
2.  When asking students to do something potentially anxiety-producing, I provide coping strategies, opportunities to practice in low-pressure environments, and include success stories of others who have faced their fears and won. My junior classes are currently in their public speaking unit. The final assessment for this unit is a solo speech of the student's own design. Throughout the four-week unit, I teach them how to use their physical posture to feel and appear more confident. I give them early practice opportunities without evaluation other than copious praise. I counsel students one-on-one about what to do to manage nervousness beforehand. And I share awesome examples of people who have overcome their speaking fear, such as this incredibly moving talk by Megan Washington:
3. I model the appropriate sharing of positive and negative emotions. I never overshare, but I will be honest about how I'm feeling with my students. When they ask me how I'm doing, I might say, "I'm doing great! Even though I'm tired, I'm in a really good mood." Or, I might say, "Pretty good, but feeling a little nervous about my big training run this weekend. I've never gone 20 miles in a row." I will also be up front with students about my physical well-being. Sometimes I'll start class with, "Hello, class! Just to let you know, I'm losing my voice today, so if I seem kind of tired, it's because I'm a bit sick. Nothing to worry about, though; we'll get through it!" On the horrifying occasion of a student's death, I cried with my class, and told them I didn't think I could be very productive that day and I didn't mind if they took some time to process as well.
4. I teach about self-care. When exam time comes around and my students look visibly stressed, I remind them that grades are merely a measurement of their academic knowledge at one moment in time, and have nothing to do with their goodness as a person. I talk frankly with my students about the benefits of exercise, experiencing nature, eating and drinking nutritious things, hugging pillows, and learning to say "no" to obligations that overload them. These are real skills that adults need to negotiate the world, stay balanced, and avoid burnout. Whenever I can, I share the idea that we can't control everything, that we don't have to be perfect, and that we can be nice to ourselves even when we fail. I wish more of my teachers had told me such things. Even, (especially) in high school.
Nobody knew more about helping children understand emotions than the late master educator Fred Rogers. I'll leave you with two of his quotes to ponder as you step back into your classroom this week:
"There's no 'should' or 'should not' when it comes to having feelings. They're part of who we are and their origins are beyond our control. When we can believe that, we may find it easier to make constructive choices about what to do with those feelings."
"There is no normal life that is free of pain. It's the very wrestling with our problems that can be the impetus for our growth."
From The World According to Mister Rogers